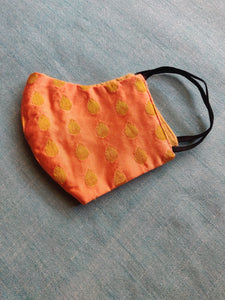 Sooti Face Mask for females. The face mask is designed for special occasions and is 3 layered. 
These are reusable and washable. These are also helpful to cover face from dust particles and pollution.
Size Recommendation: Fits well for teenagers and young women. Size may vary person to person, the face mask is made as per the standard size. 
Note: Pack consists of 1 face mask.